UK Consultation and Aftercare
HAIR TRANSPLANT IN TURKEY
.
Welcome to NEO Hair Transplant Turkey
If you want a hair transplant by the qualified clinic and if you really want to see your hair in a natural look, there are good reasons for you to choosing us. Our quality is not accidental.
We are focused on the satisfaction of our patients already treated and also to our patients that they will choose us. The biggest publicity for us is the smile of our satisfied patients. The smile of our patients is a living advertisement for us.
Fully-fledged Hospital
A successful hair transplant procedure depends on an experienced doctor as well as a specialized hospital.
Experienced Doctors
Think about the difference that doctors with more than 10 years of experience can create for you.
Get A Free Consultation
Our representatives will be more than happy if they can answer your questions, just leave your contact information and we will call you shortly.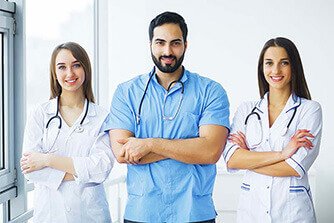 Experienced Team
We Create Not Just New Look But Also High Self Confidence
With the development of technology and our experience increasing day by day, we are happy to see that we have achieved tremendous success.
The expression of happiness and self-confidence we see on the faces of our patients with hair transplantation is the best measure of this.
Dr. Cüneyt Kara
Plastic surgery specialist
Hair Transplant Cost
We serve you with the latest technology, painless local anesthesia, and at least 3 teams and 1 doctor working in detail. The average price starts at Fue 1600 Euros & DHI 1900 Euros.
Neo Hair Transplant Clinics in Turkey
In our clinic centre, we solely use Sapphire FUE & DHI technique for hair transplantation. The explanations behind this are self-evident: This strategy guarantees the most elevated amount of consideration for the patients and excellent outcomes after consummation and recoups despite the way that it's likewise justified, despite all the trouble for you to utilize these administrations with us.
In this subject matter, we have a practically remarkable daily schedule and experience that ensures the best outcomes for you.
Hair Transplant Procedures
Here We Have All Your Needs
01.
In this embodiment, there is no case of hair intake and the roots will be transplanted one by one.
02.
It is one of the most preferred methods by physicians who want to achieve success in the near and frequent planting.
03.
It is based on the transplantation of hair follicles taken from the scalp of the hair in the beard and mustache area.
04.
Recent technological advances are also developing in hair and eyebrow cultivation.
05.
In this procedure, sapphire blades will be used to open the microchannels in the area to be treated.
06.
DHI (Direct hair implant), eliminates problems such as stitch marks or incision marks.
07.
Long Hair Fue Hair Transplant
Patients are able to adapt to social life in a shorter period of time as there is no need for a haircut.
08.
Gold-Tipped Fue Technique
The rate of hair growth and retention of hair follicles is higher. Also, gold is compatible with the human body.
We owe our success to our attention to details…
Contact us for a detailed Consultation
Happy Stories
Creating Self Confidence for Better Lifestyles!
Today I had my 2nd hair transplantation, for the tonsure area as well as the compression in the front area (2700 grafts), as already after my first hair transplantation in November 2018 (3700 grafts), I am delighted with the results. The process in Turkey, as well as before my flight, was satisfactory; Even after hair transplant surgery, they answered all my questions.
They all are very organized, and the staff is excellent in English, which was vital for me as I don't know Turkish; they also have stuff perfect in French too. To be honest, you feel in good hands! All in all, I am very satisfied with the whole process and, of course, with the results.
Great experience; they followed me throughout the journey. From flight consultancy until after the operation. From the airport to the clinic and then to the hotel. Always punctual and friendly in everything. I highly recommend it.
Excellent experience, the staff at the top, hospitality to the airport through the interpreter to medical staff was great. No pain once anesthesia is performed, and now after 9 months, even I forgot my hairless view 🙂 I recommend them.
The balding area of my head was more than other people with the same hair problems, so 2000 grafts would not be enough to fix my appearance. In the interview I held with them, they conveyed it to me in this way too, and as a result, a total of 4800 grafts were transplanted in operation.
How to Find Us
Fill up the Form and Ask Your Queries
Address
Kartaltepe, Limon Çiçeği Sk.
No:21 Daire:9, 34144
Bakırköy/İstanbul
Phone
UK: +44 7835 974288
EU:  +48 733 409 646
GL: +90 543 650 7251
Email
hair@neohairtransplant.com
Book Your Appointment


Facebook-f


Twitter


Instagram