Şerife Yiğin, who applied to the Perinatology Clinic at Akdeniz University Hospital in Antalya at the 19th week of her pregnancy with some complaints, learned that twin-to-twin transfusion syndrome, which is seen in identical twins, developed during the examinations.
Head of Gynecology and Obstetrics Department and Faculty Member of Perinatology Department Prof. Dr. Inanc Mendilcioglu and Assoc. Dr. Cem Sanhal applied laser surgery to babies in the womb.
The operation was performed successfully. According to the news of AA; The twin babies named "Zümra" and "Yüsra", which Yiğin gave birth to in the 32nd week of her pregnancy, who had a healthy pregnancy thanks to the process, are now one year old.
"I experienced a miracle"
Anne Yiğin used the following expressions, stating that she was pleased with the recovery of her babies and that raising them healthy was about to be a miracle:
"Obviously, I was not very hopeful, but thanks to the help of our teachers, I experienced a miracle. They gave me a very nice gift. I am always praying for them. I would like to thank all Akdeniz University staff who helped me during my treatment process."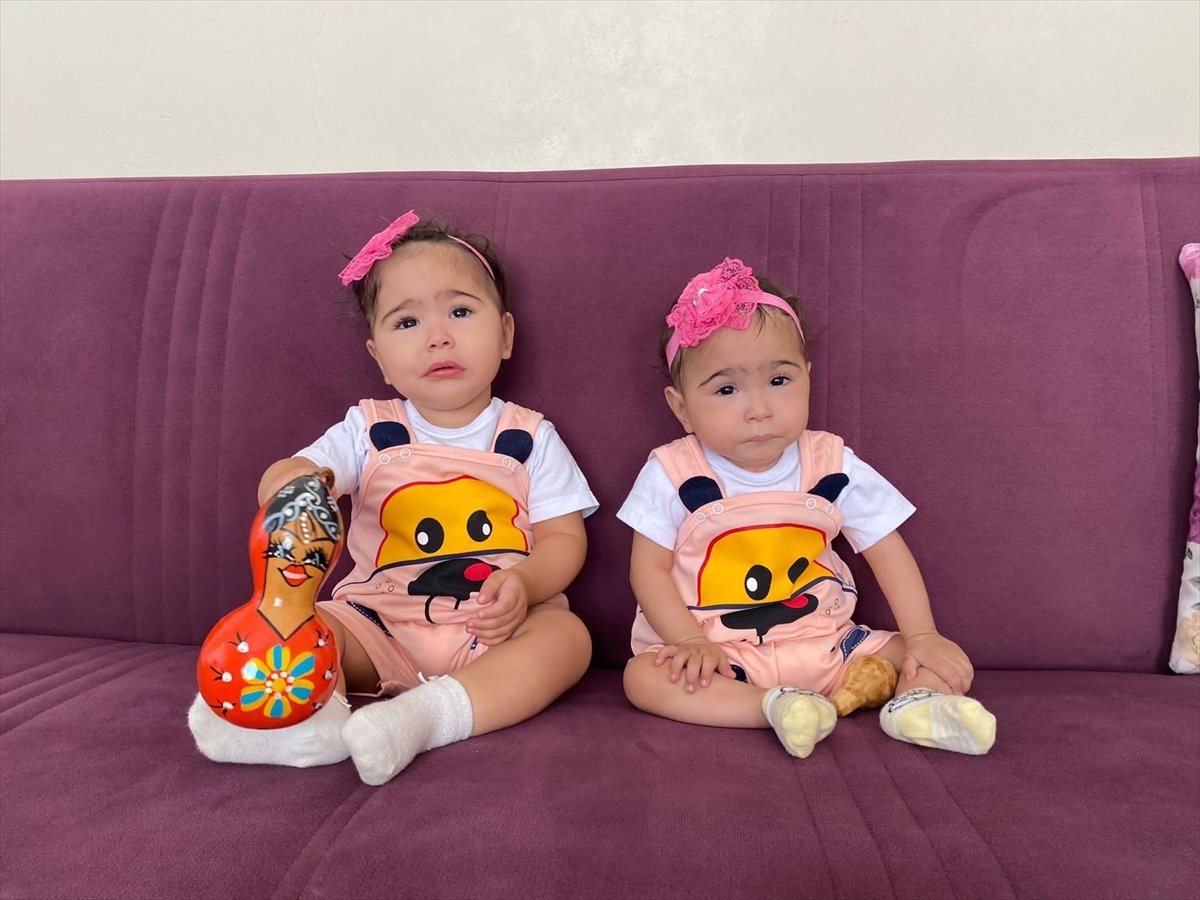 "This process can only be done in a few centers in Turkey"
prof. Dr. İnanç Mendilcioğlu also stated that twin-to-twin transfusion syndrome is a condition seen in 10-15% of identical twins. Mendilcioğlu stated that he had this ailment as a result of blood flow imbalance in the middle of the twins, and said:
"It can cause the loss of babies or severe neurological damage in survivors. While the fluid in one baby increases more than usual, the other's decreases severely. This situation also increases the risk of premature birth. The most valuable treatment is laser surgery performed while in the womb. "The life-saving laser surgery treatment can only be performed in a few centers in Turkey. The mother continued a healthy pregnancy after a successful operation. After the birth of the babies, they are now over one year old and are very healthy."