With the laser, which entered our lives in the early 1990s, more than one disease and many defects can be treated. In dermatology, it functions like a miracle of rejuvenation with groundbreaking innovations. Moreover, with laser applications, a 70-year-old can achieve a 40-year-old youth instead of undergoing many plastic surgeries.
Summer is over. Well, was it just the sun that wore off our skin in the summer? Spending a long time in environmental environments, especially in the sun, heat, pool and sea in summer, can cause wear on our skin, staining, wrinkles, unwanted sweat glands and even cancer precursors. What can we do to make our worn skin more suitable? What ways are there for this? First of all, it is essential to moisturize our skin and apply sun-protective products in summer and winter. In this way, we can both make our worn skin look more adequate and prevent the formation of new problems. If we do not get the necessary response with these routine care, we can apply to moisture masks, moisture applications with intradermal needles and works prepared with our own blood. Another current formula suitable for naturalness is laser applications.
DEVELOPMENTS IN ITALY
After his applications in Akdeniz University Cosmetology Unit, I was in the Dermatology and Laser Center in Villa Donatello, Florence, Italy, due to my pursuits on laser and light system in both clinical and aesthetic dermatology fields. Dr. I sided with Paola Bonan and her group. What I observed from my visit; Current state-of-the-art technological applications are reflected in our clinical practice and the transfer of this experience and knowledge to our colleagues. In addition to applying new technological devices on patients, I was touched by the Italian flag and the Turkish flag while visiting the laser factory. Based on examples from abroad, the cooperation between academia and industry is very valuable in our country. In this way, devices can be designed in the most ideal possible conditions relative to clinical necessity. Today I will tell you the latest trends in laser treatments. Laser applications are the most effective and current system that aims at our own natural structure without giving any additional work from the outside. Desired effects can be obtained with different wavelengths for each problem in order to recover our deteriorated and sagging skin, remove our stains, open wrinkles, get rid of unwanted thickened hair and correct our unsystematic oil structure. In addition, the desired result can be achieved at certain rates without using drugs or supporting works.
EFFECTIVE AGAINST CANCER
laser hair removal; It is also used in the treatment of some diseases besides feather yellowing and tattoo removal. Contrary to what is known, lasers are not only used for epilation purposes. Laser and light systems in general have been used for many years in the treatment of various skin diseases as well as in non-surgical aesthetic dermatology. In addition, it is used in cancer and tumor treatments, wounds, acne, cracks, red face, spots, vascular moles and enlargements, sun-damaged skin, removal of sagging and irregularities in the skin, reducing the severity of canine chest disease, male pattern hair loss, wound conformation and multi-skin proliferation. Laser is also used in the treatment of diseases.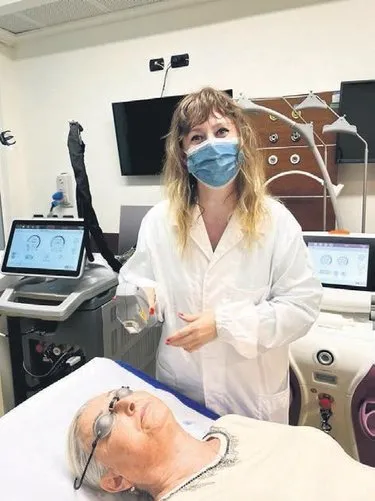 THE NEW TREND OF FAMOUS
LASERS work wonders on human skin when used real. At the age of 70, many plastic surgeries are no longer needed to look in their 40s. Both in our country and in the world, it is known that the stars who take care of themselves and age healthy have a healthy and young skin with small laser touches. Here are the latest trend laser treatments:
1- 6 MONTHS RENEWAL IN STAIN TREATMENT
Spot treatment gains momentum with the end of summer. The first trend I would like to convey is that in addition to the classical skin peeling lasers or vascular components that we know in the treatment of stains, laser designs to increase collagen with a wavelength of 675 nm provide rejuvenation on the skin in summer and winter. It is also used in spot and scar treatments. This laser technique does not limit social life and does not cause peeling of the skin. It is painless thanks to its application with cooled heads. Renewal and permanent effects can be achieved in 6 months with 2-3 sessions by determining individual protocols.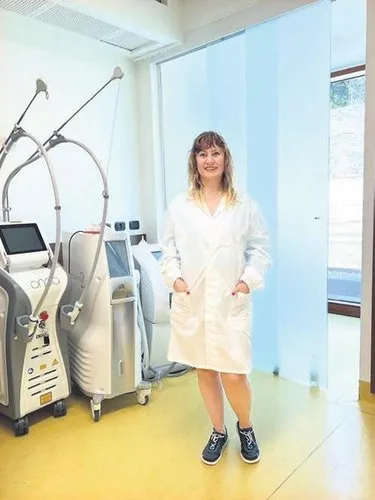 2- NO AGING WITH WIDE WAVE NETWORK
The second trend; It is a broad wave spectrum application with 500-1200 nm pulses, which includes the light spectrum where red face and facial vascular structures are used for rose disease, redness, spots, tightening and acne at the same time. It is planned to apply the light system for hair removal, wrinkles, aging, stains, vascular structures and acne, according to the purpose we want, with the caps for different ranges of these wavelengths. While this application is preferred in winter months due to the possibility of possible staining side effects on the skin due to the effect of the sun, it is economical for the patient in terms of meeting many needs and its price.
3- HOLLYWOOD APPLICATION
The Hollywood app is another trend. Although it can be applied in the middle of the afternoon, it is a baby-like and lively skin peeling process, which is formed by the advanced laser system and controlled spaced microscopic columns. This application is used with precision in the treatment of wrinkles, spots, acne and scars.
4- QUICK EFFECT WITH STRONG ENERGY
Another trend is that the 755 nm and 1064 nm wavelengths are used in a wide variety of diseases such as epilation, rosacea, vascular mole, vein and spot treatments, skin rejuvenation, nail fungus, canine chest disease. It is advantageous to apply the device quickly to the body with its 30 mm head and strong power.
EXPERT MEDICAL MEDICINE APPLIED
Do lasers harm human health? Who should implement advanced new technologies?' I can give the following answer to questions such as: Laser can cause permanent and permanent damage. Application of some varieties in summer is not recommended due to the development of stains. In addition to the development of long-lasting redness, staining, scars and scars on the skin, it can also cause blindness. For this reason, it should be applied with these latest developed devices by medical doctors who are experts in their fields and in licensed clinics.
THE WAY TO GET FROM ACNE
While lasers and light systems illuminate our day, they also show promise for many diseases. In the treatment of moderate and severe acne, a 1726 nm wave laser system, which is a welcome improvement for patients with FDA-approved oral treatment, tends to leave scars and has boiled acne, works miracles in acne treatment. In my next article, I will tell you about the miracles of laser applied in acne treatment.
PROF. DR. AYSE AKMAN KARAKAS